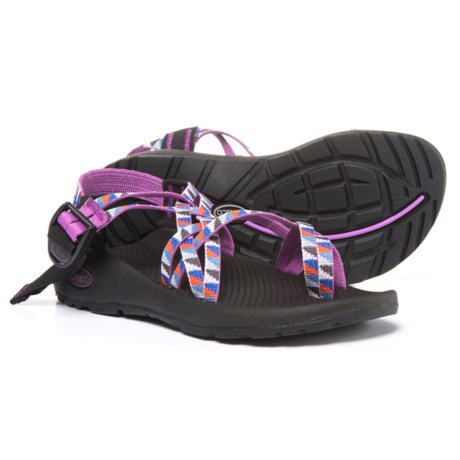 I think your best bet would be an 11

I have heard you should go with the smaller of the two sizes and loosen the straps because you won't be able to tighten the straps to fit 10.5 if you buy an 11. You should be able to loosen the size 10 straps to fit 10.5.

I would size up. Better to have a slightly larger fit, than a tighte fit. Plus, the adjustable straps will definitely help make the shoe fit and feel comfortable.

We recommend half sizes order up. If you generally wear a 10.5 more often then go for the 11, but if you wear a 10 more often then that would probably be your best bet.

Hi Louise,

I would go with the 10. I normally wear between a 7 and an 8. I originally got the 8 but they were WAY too big. I exchanged them for a 7 and couldn't be happier. Good luck with your new chacos, I hope you love them as much as I do!

I normally wear a 7.5 but in Chacos I always order a size 7.