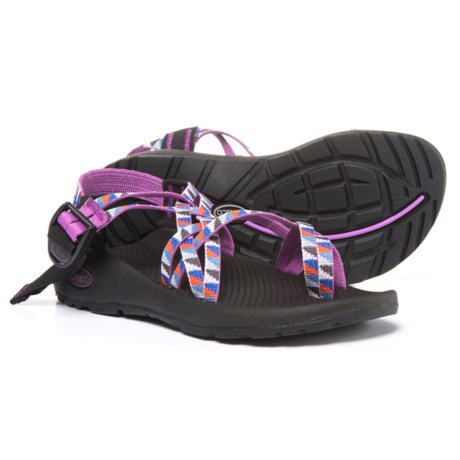 I have a wide foot too, usually wear 8 C, or 8 1/2 C for running shoes. Since these sandals don't have sides around the foot, I easily fit into the regular ones, so I recommend regular, but you know your foot better than I do!

I was advised to go up a size (they don't come in 1/2 sizes) I do not know about wide sizes. Do you wear wide shoes? Chacos are made to protect your feet around the edges, You don't want your toes, heels or sides of feet touching the edges. Hope this helps!

Not sure, wide would make sence because you adjust the straps to fit the top of your foot

I have never known them to come in wide width. I have a medium/wide foot and I wear a size 7 plain. For further specific information on the shoe width specs I recommend you check the Chacos.com website. There you will find an exact measurement of fit if you are having questions.

We only have this item available in medium width.