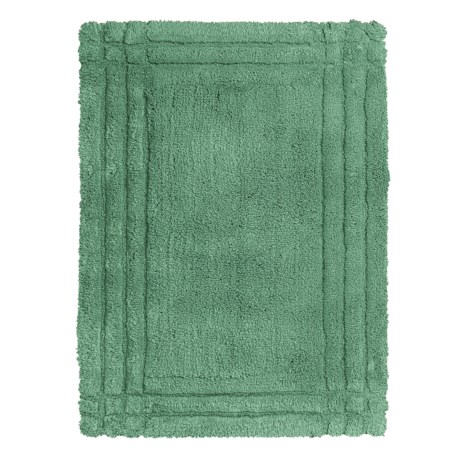 A light turquoise blue. It is more light blue than lite green. It would work well with dark blues and probably medium blues. It would not go well with a turquoise that is more on the green side of turquoise.

The image is fairly accurate, it is kind of like a turquoise blue-green color.

Sorry. I have the "spice" rugs. I will say that the spice color is a bit darker than it appears on the screen, and more like spice than the coral color portrayed.

A deep aqua.

I agree with the others as far as their color descriptions go. To me I also put it in the "teal" category. It is a rich, beautiful color. The photo color is very accurate.