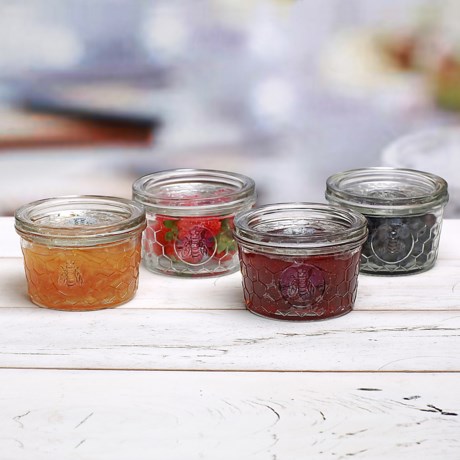 No. The lid sits loosely on top of the jar. They are useful for storing small amounts of leftovers in the refrigerator, or to use as a serving dish for jam or jelly. Be sure and instruct Sierra Trading Post to wrap them extra carefully because if you don't, they will arrive at your doorstep broken!




These are not designed for vacuum sealing.

Not without modification. They are just glass jars with glass lids, no rubber seals.