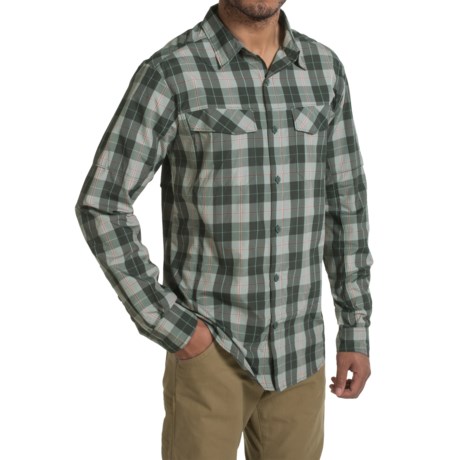 one of my favorite shirts
Reviewed by CATREKER from CA on Sunday, February 2, 2014
silver ridge and titanium(fading out) are the slimmer cuts for Columbia. i wear 98% small, and i still wear a small for this one.. those borderline may need to go one size up, but that'll only help with it being looser, it'll most likely be longer.

material is great, but be careful.. they have two different kinds. supplex nylon and tactel nylon..for some reason i like the tactel nylon more than the supplex, but columbia uses different materials on different colors/patterns. just a heads up. when in doubt, try checking columbia's website for further info for each color.

one of my favorite shirts that can be used everyday, not just for hiking. love the sleeve roll up feature and light material.. Extremely packable! I love taking it on trips and washing it every night and let it dry in the morning.

Get it before its out!