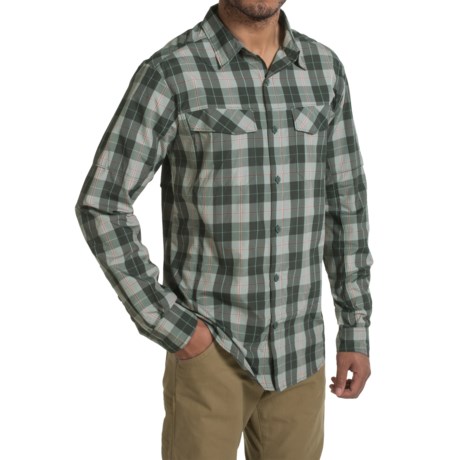 Very cool, fast drying, Grand Canyon worthy shirt!
Verified Buyer
Reviewed by Eric from Flagstaff, Arizona on Sunday, June 8, 2014
I bought several of these shirts for a 8 day river trip through the Ultra-Mega Cool Grand Canyon and let me tell you my orange silver creek shirt was looking just as Majestic as the red walls of the Grand Canyon! These shirts kept the sun off me when I needed to and dried fast after every rapid. Folded and packed well they came out of my dry bags looking great! Saved one of my new ones for the last nights dinner and got lots of great compliments as everyone else were wearing sweaty, smelly, dirty week old shirts.
Thank you Derailed for such a smoking deal on a great fitting shirt. I'll be back to buy more for sure.