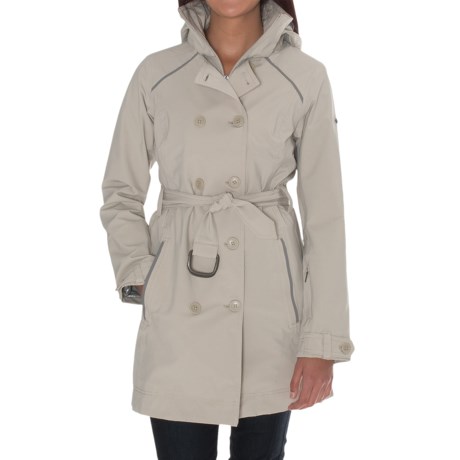 The material isn't make any noce.It is light , soft and keep warm .

It makes some noise, but it's a lot less than some other jackets and I find it not annoying, but it is not entirely quiet. When I wear it, there is no noticeable noise, but putting it on and taking it off, there are definitely some swish-swish sounds, not enough to be annoying or embarrassing, but enough to notice in a quiet room.
The material is a woven synthetic material, but it doesn't look like a raincoat at all. It's very matte. People are actually surprised when I tell them it's waterproof.

This material makes some noise, but is not very noisy.