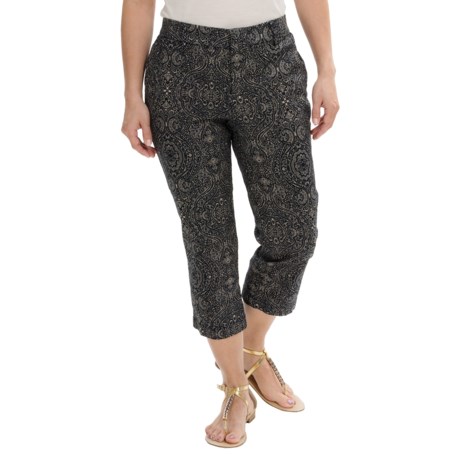 According to our fit team this item is running true to size. The sizing tab is a generic size chart.

I wish you could have answered my question much earlier. I ended up ordering the wrong size size (size 16) cause a online chat representative only had the general size chart to go by. I am having to return 2 pairs now. Thankfully I can at least get one in a smaller size since it was still in stock. The gray one was unfortunately out of stock. :(
So word of caution DO NOT GO BY THE GENERAL SIZE CHART ON THESE. They are DOCKERS brand and are TRUE to size for the most part. I usually wear a size 12 but am going with a looser fit (size 14) NOT a "swimming in them" fit lol...