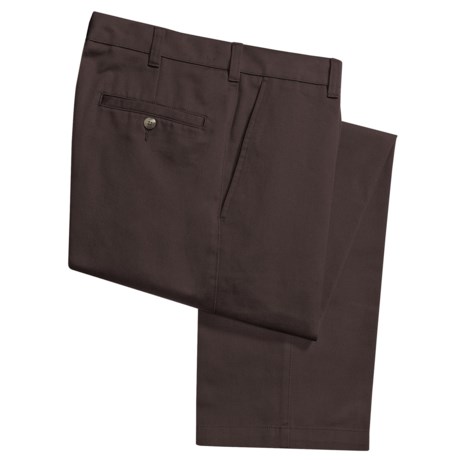 Very nice for the price.
Reviewed by Shrimpman from British Columbia on Saturday, November 2, 2013
No quibbling should allowed for a ten buck pair of chinos, but I will anyway: The only color available in my size was grey, which is very industrial looking, and the waist is about two sizes over tag size. For American sizing, it's actually fairly close and a belt will do the trick. The rest of the pant is really quite nicely fitted.