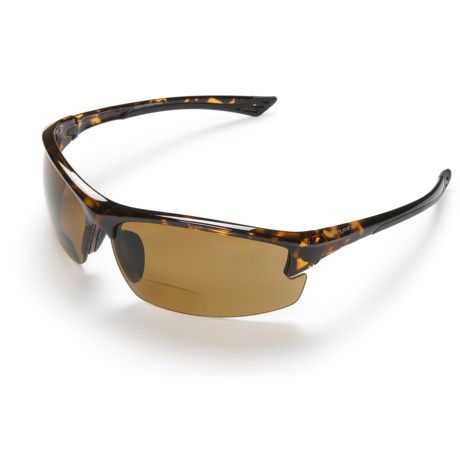 While I cannot say for sure what level of UV protection they offer, I believe they do offer some. They are polarized and that by itself creates some level of protection.

Per Coyote website 100 UV protection.

Yes. My husband uses these for fishing.

I cannot imagine that they wouldn't! I like them in bright sunlight for tennis and Mountain biking, as they are lighter and on par visually with my much more expensive Serengetis and Maui Jims.

Yes, these have UV protection.

They have 100% UV protection, and they are ANSI rated for safety.

Don't know...

Yes, there is uv protectection for going out in the sun. These are my favorite glasses right now, because I can go into a store to read labels without my reading glasses.