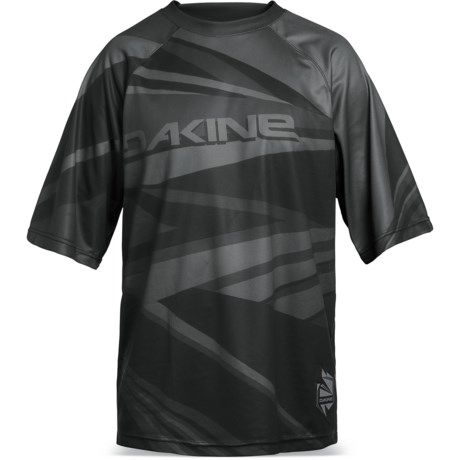 The Descent in size large is 21" across the chest or 42" total circumference around the jersey. They run loose or baggy as they are mountain bike jerseys and not form fitting road jerseys. I could wear a medium myself and I am 5'10 160lbs but I prefer the loose fit of the large.

Yes I want them loose but what about the size small because that is the only size available how many inches is it across the chest. I am 5'7 about 147lbs.

The only Dakine small I have is the Dropout jersey which is similar and that is 17" across so the medium would be 19" as the large is 21". The small Descent jersey will be fine for your size. Buy it you will love it!