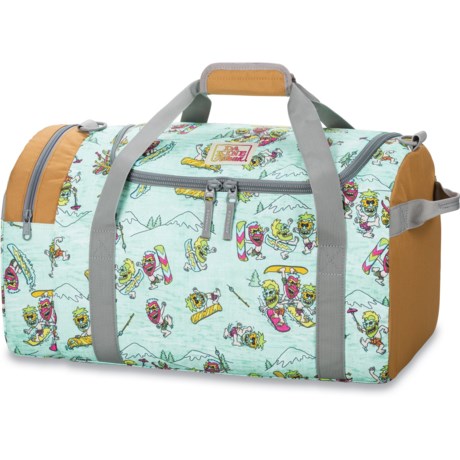 Without looking back at the dimensions I think you could use it as a carryon as long as it wasn't stuffed to full capacity; so do check carryon requirements then check dimensions of this bag. I gave it as a Christmas gift to be used as a ski bag so don't have access to it. It is a lovely bag.

According to information listed under the product Specs: Dimensions (HxWxD): 12-1/2 x 27 x 11-1/2"

Most airlines allowable carry on dimensions are 22"x14"x9" for a total of 45" linear (all together) and weighs 40 lbs. However you may want to check with your air carrier since these may vary some from carrier to carrier.