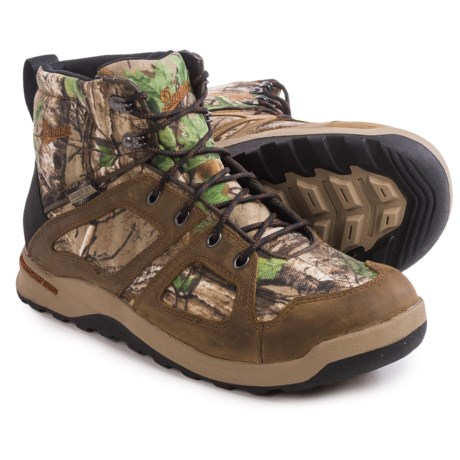 The ones I have are not insulated, I think they may come in an insulated version. At any rate, they are the ones I use to shovel snow in and other outdoor chores here in southern NH. With medium weight wool socks I can be outdoors in 35 degree weather for a couple hours and still be warm enough. I am quite surprised they keep my feet warm being constructed of fabric and some leather. I generally do not buy insulated boots because of the extra bulk and these are actually warmer than the un-insulated leather ones I have. The fabric in the lower shoe is 2-3 layers thick, the ankle area is the same with foam padding to make it about 3/8-1/2" thick. The insole is much thicker than any other I have, overall a very comfortable boot. Two big toes up!

These boots are not insulated.

No, but they will keep your plenty warm on cool (65 degrees F and up) days. Great boots, really like them for walking long distances! Can't beat them for the price!!