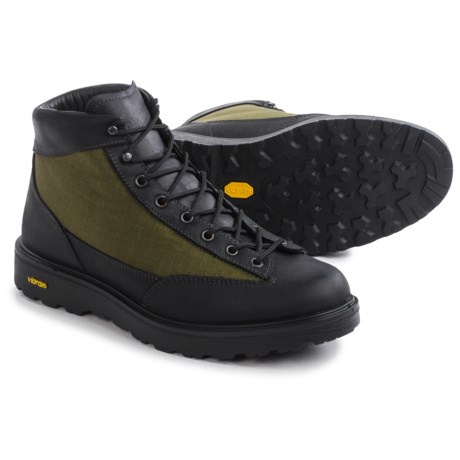 My were too tight in the box, front of the shoe.... sent them back... I wear a 10EE

Hi Jun.
Yes, IMHO, these excellent Danner DL2 Lace-Up Boots should be ordered a half size larger than your normal size, simply due to the slightly tapered toe box. This allows for my wide (EE) foot to sit just far enough back in the boot. They are very comfortable, but not waterproof like some other Danners. For workplace daily wear, and possibly on a dry trail hike, they're great!
Steve

My normal size is US9, and I have a wide foot. These Danner boots fit perfectly for me with no breaking in required. I do not have another pair of Danner boots for comparison, but I recently bought a pair of Asolo US9M. These boots were a little tight to start, but now are very comfortable. So the Danner size 9 is similar to the Asolo, but wider. There is one strange thing, however. The Asolo US9 says EU42.5, but the Danners say EU41, so there appears to be some error in the conversion. One additional piece of data. The Asolos say Japan size 27.5 cm, which is the exact length measurement of the insole. The Danner label has no Japan size displayed, but the insole also measures exactly 27.5 cm. It is too bad that all shoes do not have this actual measurement on the label. My conclusion is that the US9EE size in the Danner boots is pretty close to correct.

My brother typically wears 2EE as well and he says that his pair are fitting well. My foot is normal width and it does seem like these fit my foot more like a shoe that is a normal width. I think they are probably more narrow than a 2EE, but wider than a D. With the ease of Sierra Trading Posts return policy I wouldn't be too worried and take your chances on buying them especially at such a great price. And remember, they will stretch some and form to your foot.

A little bit, barely able to wear! Half size code!