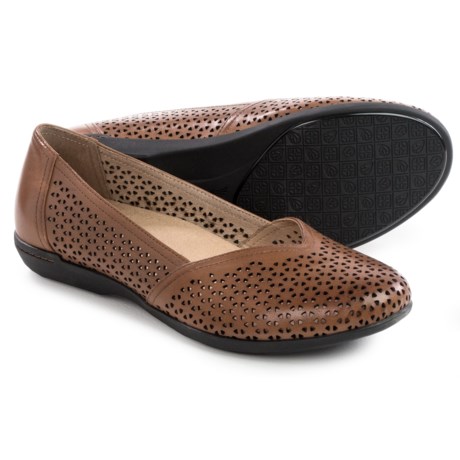 These shoes have a good rubber sole with some texturing, and are less likely to slip. They also have good arch support.

I don't know if they are totally non-slip, but--for nice flats you can wear with pants or a dress to work--they are much more slip-resistant than the typical flat with a slick leather sole.

I think so, although I only wore them in the house. I seem to be between Dansko sizes; the 38s are too long and the 37s just a little short. So I regretfully shipped them back.