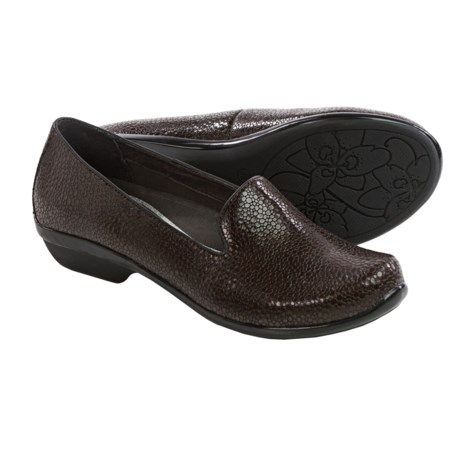 Probably not

Yes- more narrow than their clogs.

I also have a narrow heal and got a heel pad to snug it up. Still very comfortable. I always get compliments when worn with jeans.

I have a medium to wide feet and the shoe does not slip on my feet. If you have real narrow feet then I would probably go for the narrow width. The medium width is not real wide so it might work for you. Good luck because these are really nice shoes.

I have a normal heel, and there is plenty of room, so I doubt that they will work for you. Too bad, as they are wonderful!