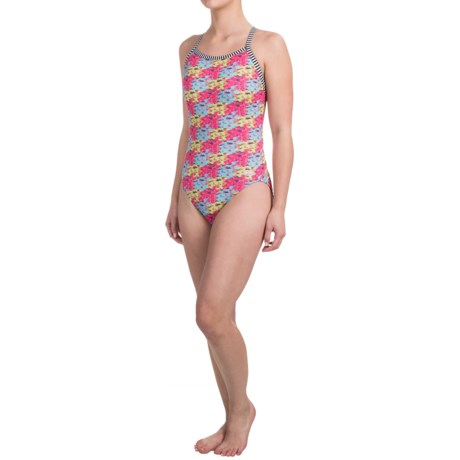 Please refer to the following size chart for further information: http://www.dolfinswimwear.com/Dolfin/sizechart.html

Measure their busts, but order the next size, or if you want to last the whole season, consider 2 sizes larger depending on the girls height. I ordered 26, but wasn't long enough for the girls, but fit around a little to snug. They are petite 9 and 10 year olds.

My youngest daughter wears an 8/10 and we got her the 26, my middle child wears a 12 and we got her a 30, and my oldest wears a 14/16 (girls) and she wears the 32. They all fit perfectly and they now have 3 each thanks to Sierra Trading Post!