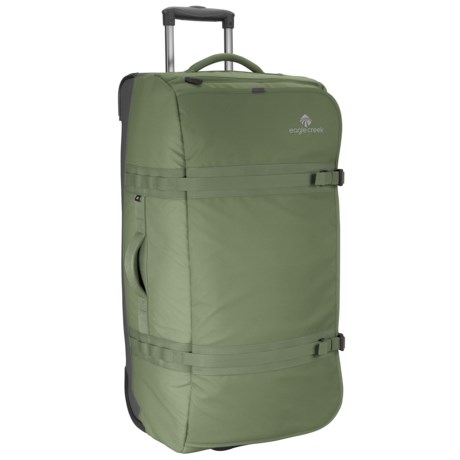 The following is from http://www.eaglecreek.com/warranty

"No Matter What™ Warranty:

"Our No Matter What™ Warranty covers the Lifetime Warranty promise plus the added insurance of repair or replacement due to product failure during the product lifetime, regardless of the cause. During this period, we will repair or replace it at our discretion. Contents of your bag are excluded, as are lost or stolen parts (such as zip-off daypack, backpack straps, Cargo Net, etc.)"

... and I have taken advantage of this warranty in the past, so I know that what they say is true.