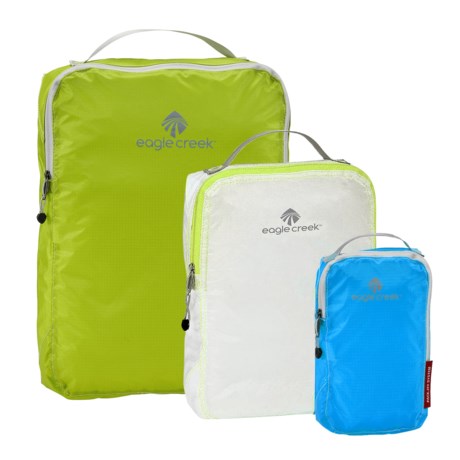 I gave these as a gift at Christmas so I am unable to give you an answer about this product feature. Sorry!

Water will bead off, but they certainly aren't waterproof. If you are REALLY concerned, I suggest putting the items first in a ziploc-type bag and then in the Pack-It cube. I haven't used them in a rainy situation yet.

These have some water resistance, but they are not waterproof.

Hi, I didn't know the answer so I tested it. Sure enough water beads up and does not soak in. Afterwards I found the original packaging which states that they are indeed water resistant.