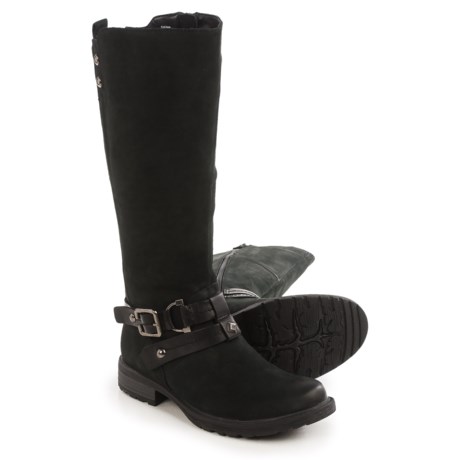 I live in ALabama where ANY boot is warm enough for winter wear, but I would not call them insulated.

I'm not sure if they are insulated, but I live in snow country and have to walk to my home at times...these are warm and have great traction

Inside the boot, they list it as a leather sock lining. To me it feels like neoprene . I wear wool high socks when I'm walking long distances and I feel warm and toasty. The boot is not fur lined. For normal use I suggest to order up a half size and wear socks.

I have the brown pair. I'm not sure what kind of insulation they have, but I have been wearing them as I walk to work in winter in Vermont and find them very comfortable. I do usually wear a medium thickness Smartwool dress sock with them.