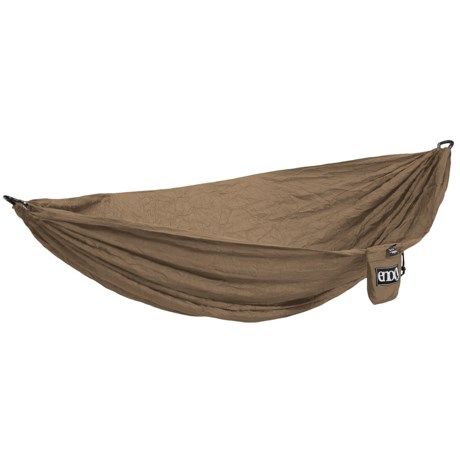 No it does not come with straps. You can order them through ENO or Amazon. I've been using ratchet straps under my porch for the time being.

No, it doesn't. It's just the hammock, and two load-bearing carabiners for the attachment points. You'll need to get a rope (Eno also makes a strap that's like a daisy chain) separately.

This hammock does not come with the straps.