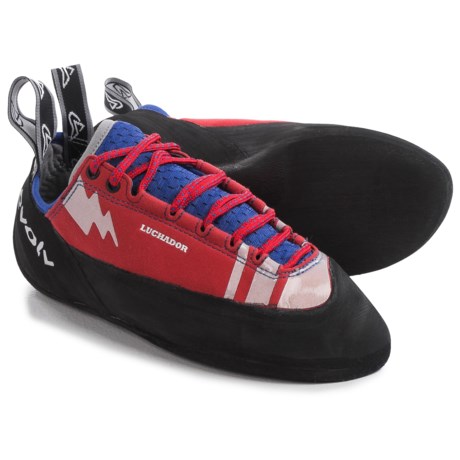 That's a good question. Because I'm a 10 street shoe size and my Luchadors are size 11, which is abnormal for a climbing shoe. However, I would confidently say those listed are closer to "men's" sizes than the alternative. I think I had to send back two pair before finding the right size.

The listed sizes are men's sizes.

I wear a women's 7.5 normally (eur 38) and I wear an 8.5 in these. First few times I've worn them they are squishing my toes, but otherwise the shoes are super comfy and I love them. They are good for wide feet.

These are listed in men's sizes.

I think it is Men's size.