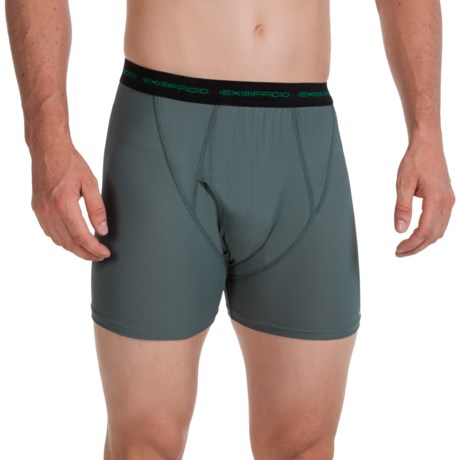 I cannot say definitively that the "Give-n-Go" boxers are the same, but as a person with 5 pairs of the "Boxer Briefs" I can say that your money will not be ill spent in buying these, and at about 1/3 off the regular price they are an even better deal. The "Give-n-Go" do not appear to be factory seconds like the "Boxer Briefs", so there is that I suppose, but whatever imperfections there were in the seconds I bought, I cannot tell what they are, and they wear just as nicely as the other first quality Ex Officio boxers I have.

I do hope that this helps!

They are not the same product. I have 2 pairs of these and they are not the same quality as the give-n-go. They are made out of a similar material, but the waistband and the leg openings don't stay in place when I wear them. They also seem to fray in the wash. I would not buy these. I like the Terramar Boxers better, especially the one just out of mesh. Also the SAXX Kinetic the best out of all the boxer briefs I have bought.