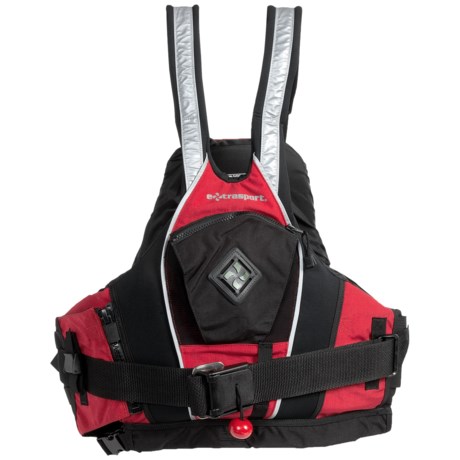 I looked up the sizing for this model on the Extrasport website.
Sizes: XS/S (32" - 38"), M/L (40" - 45"), XL (46" - 50")
However, because this is listed as a man's vest, the sizing may not accomodate a women's chest measurement around the fullest part. I would check out Extrasport's website and contact their customer service for better guidance. Hope this helps.