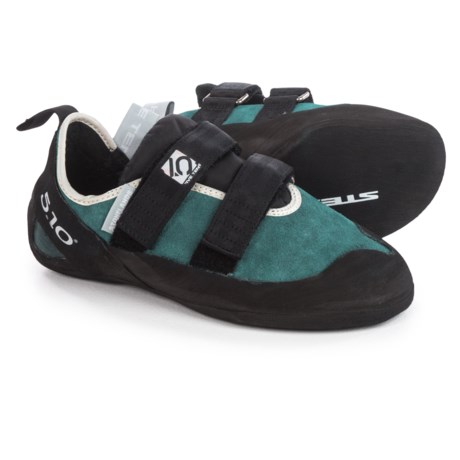 I went with my street shoe size. It started off really small. I could only have them on for 20-30 minutes. But with use they have stretched out a bit, and are more comfortable. Still tight, but they still have some breaking in

I would say no on these. I'm an 10.5 in Nike running shoes and got a 10.5 in these Five Ten Stonelands. The shoes were very tight at first but have stretched and fit perfect now. Took about a week of bouldering +/- 1 hour each day to break them in. Typical rule when ordering these is that they should be tight, but not so much that it's painful. Hoping the Nike sizing gives you a point of reference that you can measure from home.

According to our fit team this item is running true to size.