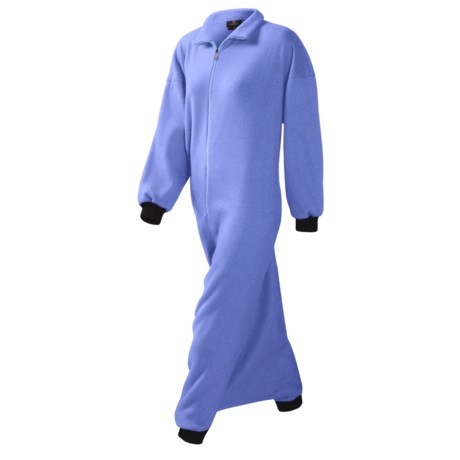 The recommended heights are listed for these items: S(4'10" to 5'3") M(5'4" to 5'6") L(5'7" to 5'10")

Because of the way this is constructed, the size of the garment is mostly determined by length. It's basically a big blob, so as far as body size is concerned, it will pretty much fit anyone of the same height the same way up to about a 3 or 4X. For someone who is 5'7", I would definitely recommend getting the large size.

I'm 5'7" and slim. I ordered the L. Since it's not meant for style outside the home, order the L (large) for comfort and the extra length... the extra bulk around the waist is not excessive and the arm length on the L will likely fit her much better.