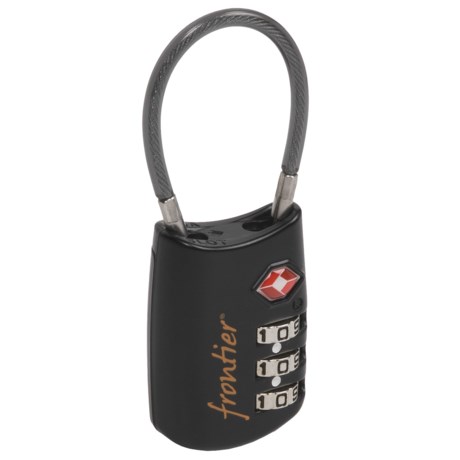 A= the cable, especially the loose end.
B= the combo dials
C= the tiny button on the bottom beneath the dials.

1. Keep/Set dials to 0-0-0
2. Hold (A) the loose end of the cable and move it left (extended slot), then remove the tip to open.
3. Push button (C) on the bottom in the direction of the arrow and HOLD while completing next step. [try a ball-point pen; not easy to do...]
4. With button pressed, turn dials (B) to your desired combo
5. Release the button, insert the loose cable end back into the slot and slide right to close the lock.

The button-holding-while-turning the combo dials will likely take some practice. Did you check on line for Frontier Cable luggage lock?