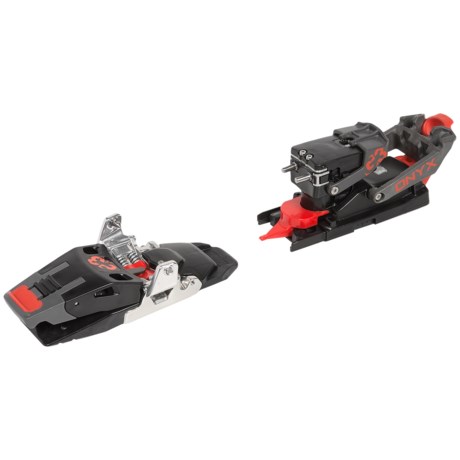 Inexpensive, works well for the most part
Reviewed by NH Explorer from NH on Sunday, December 25, 2016
I bought these because they were a great deal, and a heck of a lot cheaper than any dynafit lightweight tech binding. I've used them on a few tours so far and my initial impression is decent.

The best thing they have going for them is their price. This will allow you to get into the backcountry without dropping serious cash. The mounting pattern is the same as that for the dynafit, so mounting is fairly simple and can be done by most shops. I haven't used the interchangeable plates but many people seem to like them.

Yup, they're heavy. Well, heavy for a tech binding. Still lighter than any frame binding like the marker baron or duke. Plus you don't have to lift the weight of the binding with each step.

Yup, they're quite ugly. That toe piece is terrible looking. The plastic design doesn't inspire much confidence in durability.

Operationally, they're fairly easy to use. The toe piece works a bit different than dynafit whereas you need to push down on the toe piece and hold it there to hold the pins open, but once you get the hang of it it's not too complicated. It sometimes takes me a couple tries to get in, but usually one attempt gets it.

Ski to tour and tour to ski mode is very easy and fast. Definitely one of the best features of the binding.

The risers are fairly easy to engage with the handle of your pole, and easy to flip out the way. Some people report their risers popping off and them subsequently losing them on the uphill, but I have not experienced this.

The brakes are absolutely useless. They freeze up incredibly easily, and then won't deploy when you take your ski off in ski mode unless you knock them free. Something to keep in mind if you plan on skiing them on groomers.

Overall: Good feel, not too jittery, heavyish for a tech binding, easy enough operation, ugly plastic construction, and awful bindings. But they're cheap!
Most helpful positive reviews
Most helpful negative reviews
Similar items and more information in the following areas: