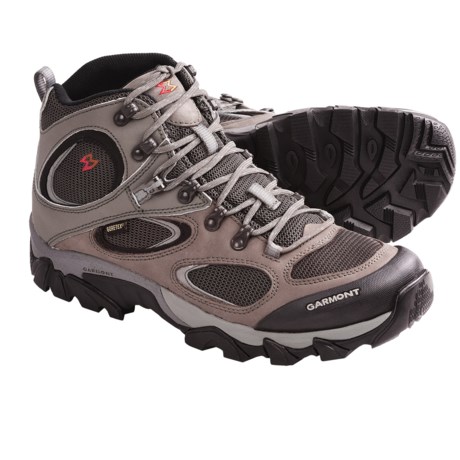 Great Shoe -- Whaty a Let Down!
Reviewed by Snowman from Detroit on Wednesday, January 29, 2014
This shoe looks great. Good looking, well constructed, solid, lightweight. I can't wait to try it on. So, I slip my feet in. Tight in the toe box. Maybe I'll loosen the laces. Nope. Still tight. OK, Maybe my feet are swollen. I can tell that I'm trying to talk myself into keeping them. So, two days later, on they go again. Still too tight. But, maybe I'll just wear them around the house to see if they loosen up. I put them back into the box to wait for an opportune time to wear them for a couple of hours. Days go by. Weeks. The boots are calling me. I don't want to sent them back. Finally, today! I put them on with some not-too-thin socks. But, they're not hiking socks. Tight in the toe box. Just as I remember. About an hour later, "this is stupid." I peel them off and put them back in the box. Too bad. I really liked them and was almost willing to make my feet suffer because they were so stubborn. I don't know why boot companies are cheating in the toe box. Doesn't make any sense.
Similar items and more information in the following areas: