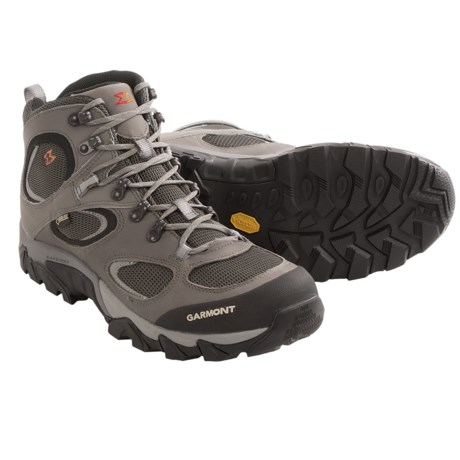 Absolutely not.

Like most hiking boots, they are water-resistant. However, they don't weigh much and they do breath well. Make sure you have a good pair of light wool socks and these are the perfect boots year-round.

I have been wearing them in mid seventies weather with no problem, not sure about hotter weather. I can say they are my favorite boots right now and I wear them everyday for walks. Very comfortable and well made. Garmont hit a home run with these boots. I have also worn them all day as casual wear indoors and out and they were very comfortable and not too warm.

They should be ok with lighter socks. They do breathe, but anything with gore tex is going to retain a bit of heat in my experience. I was ok in 65deg thus far, haven't tried them with anything warmer. That was with full wooly's on too.

I would think that these would work well for summer use. Gore-Tex is very breathable. However, there is not a specific temperature rating.