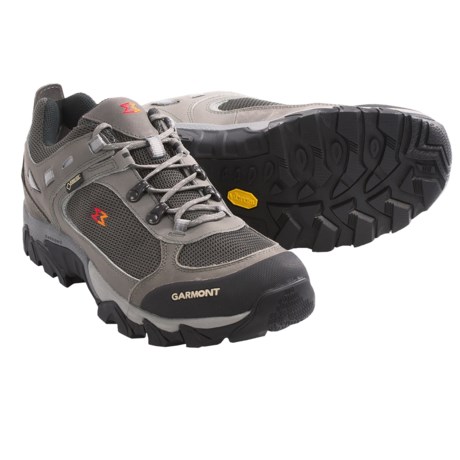 It would be U.S. size 13

I have two pairs of Garmont shoes: The high cut boots are size 44.5 and fit perfectly on my size 11 feet. My low cut Garmonts (hikers) are size 45 and they just fit my size 11s.
Your Euro size 46 would normally be a USA size 12, but the Garmont low cuts seem to be slightly skimpy in the inside footpad, so I'd go to a 46.5 if you can.
There's a good guide on Zappos.com/c/shoe-size-conversion.
By the way, I'm an older guy and the off-set lace holes make tightening the high cut boots very difficult. The low cuts are OK in this regard and have become increasingly comfortable with wear.

According to Garmont size chart a Euro 46 is approximately a US 13.

Paul - I wish I could tell you the right answer but I've learned the hard way I don't know how to ! ! ! ! Sorry!
Perhaps if you go on their website (STP's) OR do a live chat with a STP customer service person they would be able
to tell you in a flash. They are really good about everything! !