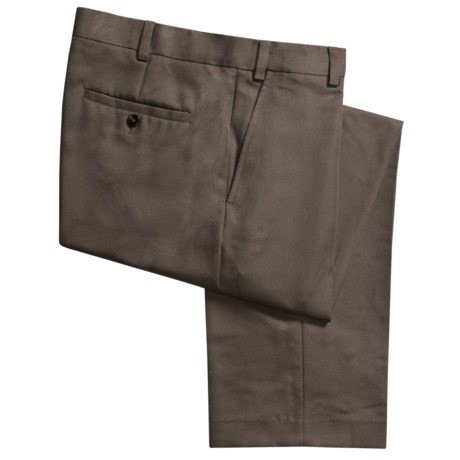 It stretches quite a bit. I pulled from each side (not wearing) it stretched about 2 inches. I normally wear 36 but purchased 34 on these pants. I hope this helps.

Stretch in the waste is good, due to the flexibility of the microfiber fabric... you shouldn't have a problem.

About an inch. I find the pants to fit very well

About a 2" stretch (1" per side). Plus the pants are a generous cut. I normally wear a 38" waist in most brands, and 37" in L.L. Bean and Land's End "comfort waist" trousers. I am now wearing 36" with these pants and the stretch band is barely expanding.

Not a huge amount of sttrech in the waist but it hasn't been an issue. I do think there would be ample give if needed. I like the way these pants fit.