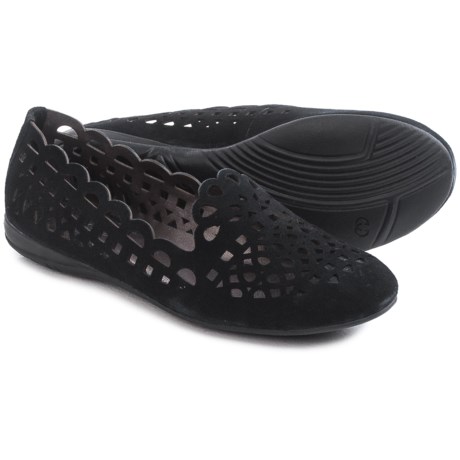 I would say you need to get a size 41. US size 9.5 should correspond to EU size 39.5-40 (in my opinion).
But really, be careful with a width of this shoes, they are not small because of length, they are small because of width.

If your foot tends to run small as well then it could be beneficial to order the smaller size, but I cannot guarantee that it would fit.