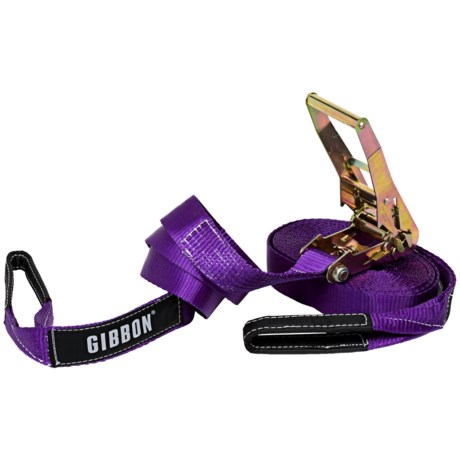 Slacklines are quite simple to set up. It usually takes just a few minutes.

It's easy to set up, even the first time. Just be sure to read the instructions closely and look at the illustrations of how to thread the straps and secure the ratchet.

Also, consider that 40 feet must be the total length of both pieces, not accounting for looping around the trees. It will fit trees no more than about 30 feet apart.