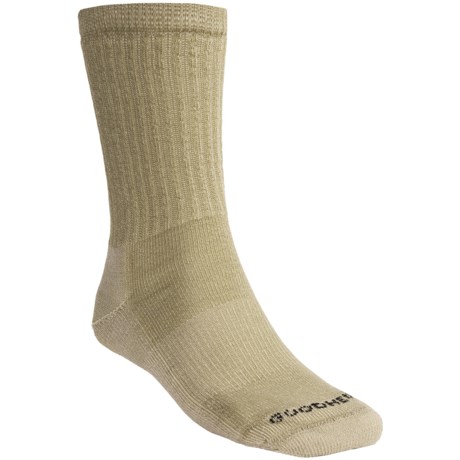 If you dry them on high heat they will shrink slightly but will stretch back out. I recommend low heat.

Not after one washing, at least. I would recommend these socks. They are well worth the money. Perhaps the best pair of merino socks I own. (and no, they're not the only pair I own)

not if you let them air dry after washing according to instructions. air drying takes overnight in a heated house.

When I wash I turn inside out and then I dry as per normal. I don't find that they shrink.

No shrinkage after 3 washing in hot to warm water and full heat drying

I just bought these socks, but they did not shrink after the first washing. I was careful to follow the simple washing instructions.

Ive used them frequently for a couple months and havent had any shrinkage.

Neither my wife or I have experienced any shrinkage in the S/M or M/L sizes, however, we wash them with other clothes and hang dry them.

no!

They don't when dried on low temperature.

great socks. go everywhere. good for chilblaines. not tested below 6 degrees celcius.