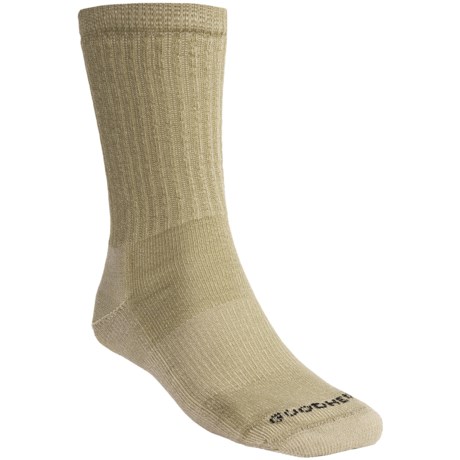 Merino wool. These are excellent socks.

Merino wool

The product description mentions merino wool, but they are entirely unlike any merino socks I have ever owned. They are made in China, which might have something to do with it. The predominant fiber is something far too elastic for socks, resulting in a poor fit that gets looser over time. I sent all of mine back.

Merino Wool and a stretch material. I have several pairs and love them.

I purchased 4 pair after wearing I bought 6 more pairs

68% merino wool, 30% nylon, 2% spandex. My son loves them. Warm, not itchy (although I must admit, I was wary of the combo at first because I am a 100% cotton lover).