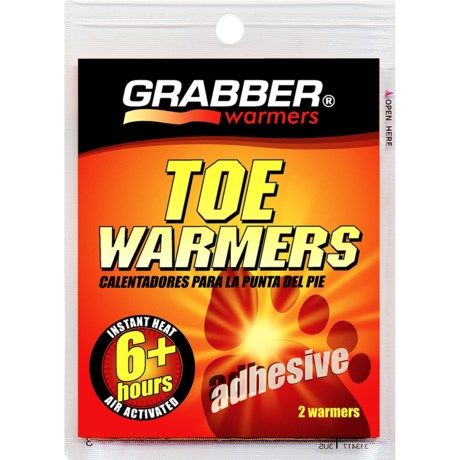 We usem them against bare hands with mittens and gloves. I wouldn't recommend them for temps over 20-25 F and when exposed to a lot of air they can get very warm, but never hot enough to burn and as soon as you get outside and buttoned up they seem to work great. We use them regularly for skiing even when it gets down below -20, which would be way too cold without something like this.

my daughter uses them in her mittens when she runs in cold weather, they don't get to hot for her.

i use mittens exclusively to ski in along with glove liners. on really cold days, i use the Grabber handwarmers inside the mittens and it works perfectly. the handwarmers stay at the end of the mitten keeping fingers warm and they do not interfere. have not used the toe warmers for this purpose but would probably work. they never get too hot as toe warmers in ski boots.

Yes, absolutely. Have used mine in both wool and ski mittens. Worked out perfect!

I've used them in mittens and plus just hugging them in pockets. Just remove them from mittens and put them in pocket for a few minutes if they get too hot. I would not go one winter in NYC without them. just shared a pack with a stranger who appeared to be suffering at the bus stop

These will not be too hot in mittens, though I would probably wear a thin cotton glove liner, for comfort. If the warmer gets too warm, take it out and put it in your pocket for a few minutes.

Sure you can use a toe warmer as a hand warmer. Grabber sells both and there is not much difference other then the shape of the packet. I don't think thye would get too hot but for some people I suppose they could. My wife and I use them all of the time I the winter....both for our feet and hands....love em!