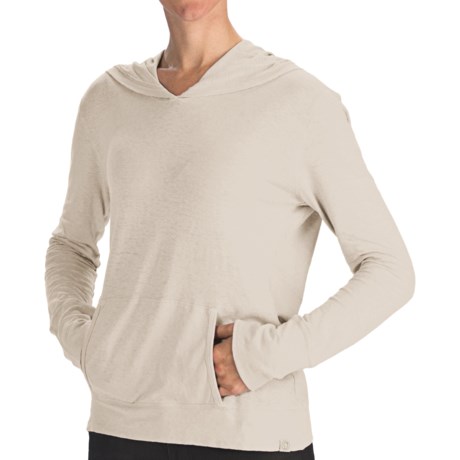 Great top but I'm not convinced that this has UPF 50 protection.....
Reviewed by NoNonsense RN from New England on Wednesday, May 20, 2015
This a very comfortable hoodie that will give *some* protection from the sun. On the Gramicci website they state that this top has UPF 20 protection and honestly, even that feels like an exaggeration. The weave of the hemp/cotton material is quite loose + lightweight - I can see my black sports bra under the dark blue version of this hoodie. That's great because it means that there is ample air flow which makes for a cooling top on a hot day, but I bought this for my daily 30 minute walks so that I don't have to slather sunscreen on. I'll continue to wear it, and may even buy another, but I won't count on this top exclusively for sun protection if I'm out for longer periods of time. -----> Size wise: I am 5'5", ~ 120#, very slim and I bought the Medium - it's loose w/o looking sloppy and the arms are long enough to cover the tops of my hands. I washed it in cold water and let it air dry - looks great, no wrinkles.