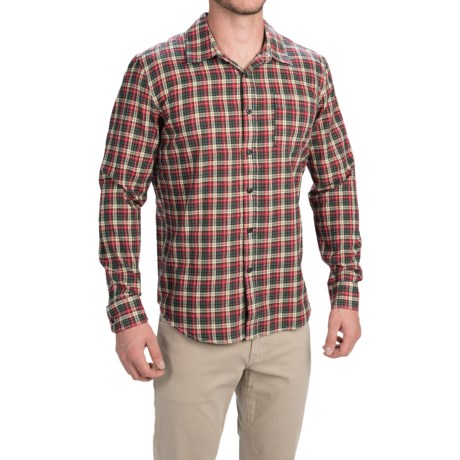 I don't believe that it is. Just plain cotton shirt. Great breathability but no more UV projection vs any other cotton shirts. No special coatings etc. I bought it specifically because it's just a loose madras material. No techno-fibers here. Hope that helps.

This item does not list any upf/uv protection.

There is no upf/uv ranking on either of the Gramicci Madras shirts that I bought from STP, or on any of the other Madras shirts that I had previously bought. I wear these shirts when I am going to be outdoors for 2-3 hours total on a sunny day. On days that I go hiking or sightseeing and may spend 6-8 hours or more exposed to UV on a sunny day, I make sure that I wear a hiking/travel shirt that is marked with a rating of at least 30.
Any shirt will give you some protection from the sun, but if you are going to be exposed to high-levels sunlight/uv, then go with a hiking shirt designed for that situation. I suggest Woolrich (my favorite), Columbia, Ex Officio, or similar brands of hiking/travel shirts that STP sells at reasonable prices. Keep the Madras shirts for lower sun-exposure times when it is hot and you want to be comfortable.

It is doubtful that this has any upf/uv rating. It is just a lighter weight cotton shirt. Great for less than 5 bucks but it is what it is.