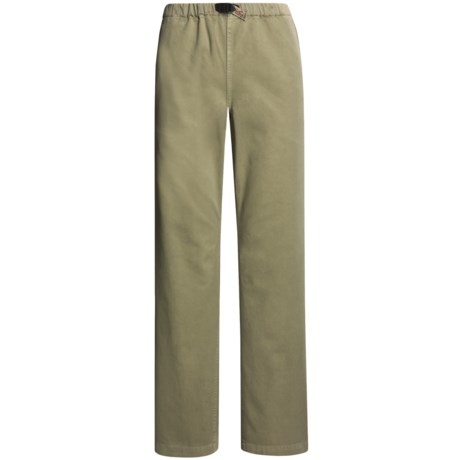 I received two different grey colors when I recently ordered "Pebble Grey". One was a warm medium grey; it leans a tiny bit toward green. I returned the other pair, but if I'm remembering correctly, it was a cooler medium gray, leaning a bit toward blue; what I consider a true gray color. I remember liking the cooler grey better, but landed keeping the warm grey pair due to size issues. I really do like the color, but I don't wear anything grey with them. I have not ordered "Shale". I also ordered two "French Khaki" and received two different colors. I've been wearing Gramicci for decades and don't get too hung up on the colors if I can get something to fit well.

Pebble grey is actually more of a very faded khaki green. It doesn't look grey at all. But the faded green is a nice color too and so it wasn't a problem. I've just ordered a pair in "shale" and am also wondering about what color I'll actually get.

I went ahead and ordered both the Pebble Grey and Shale. They are basically the same color -- both are a grey with slightly different tints. The only real difference is the Grey has a black ribbon and the Shale has a pink-ish ribbon. I also ordered "Fresh Ink". The color is a nice, bright blue, but not as vibrant as it appears online.