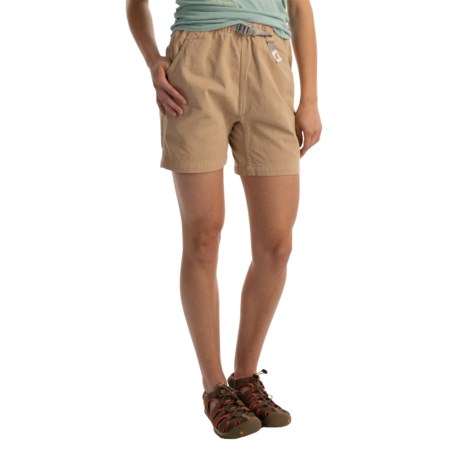 I checked the tag and the shorts are 98% cotton and 2% spandex. They really keep their shape even on a long day. I hope this helps you.

No sure if my answer is the best; here goes. The Gramicci shorts that I have purchased are cotton twill, no spandex. The tag inside says "Original Freedom Gramicci".

Gramicci's web site did not show this product, so perhaps (?) it is being phased out.

Just FYI: I love the cotton twill shorts. Sturdy, well-made, and room to move, which is the idea with Gramiccis. They will fit differently than any other shorts, but give 'em a try.

They are different products. I recently got some all cotton ones from STP and prefer them to the ones with spandex. For the style there is no need for stretch and it does make them hotter.