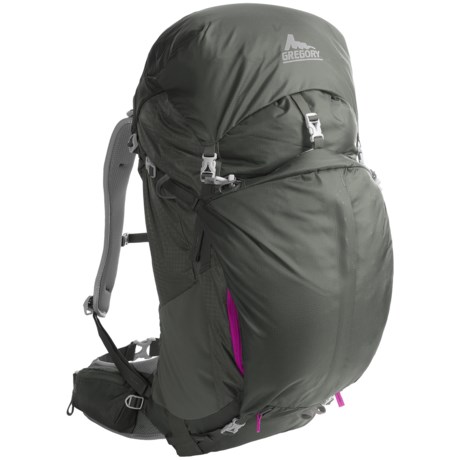 Overall: yes it does work as a carry on. But...

I'd say it depends on where you're going. It fits in overheads in the USA and Europe from my experience, but may not work as well in parts of the world with smaller planes and/or smaller overhead bins. On a bus it sits fairly comfortably on your lap or on the floor between your knees (and sometimes even under the seat). The dimensions listed here are pretty accurate so check with your airline to make sure (assuming you have your adventure all planned out!).

I personally don't use this pack as a carry-on anymore since it has some hard inserts to curve it away from your back (my favorite feature) that I'm worried about breaking as it's shoved into an overhead. I baby my gear too much, I'm sure it will survive! I have a different 35L bag (without advanced airflow technology) that I use as a carry-ons for 2-4 weeks of pack-light travel, but this Gregory one fits so much better.

I love this pack!

Most airlines allowable carry on dimensions are 22"x14"x9" for a total of 45" linear (all together) and weighs 40 lbs. However you may want to check with your air carrier since these may vary some from carrier to carrier.

According to the product specs tab: Dimensions: 24x11x9.5"