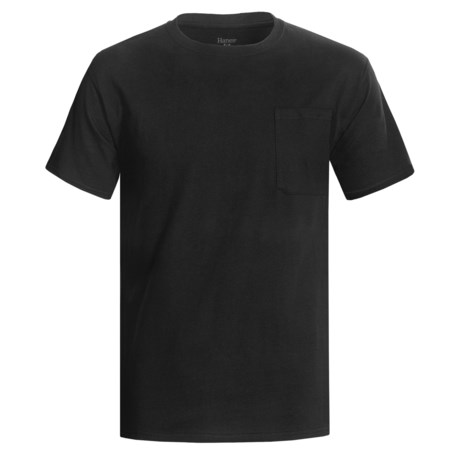 Sizing Inconsistency
Reviewed by olive oyl from san jose on Wednesday, June 26, 2013
The navy makes me look dapper, while the grey makes me look homeless. How so? Two words: inconsistent sizing.

I wear a size L in Hanes, Old Navy and Kirkland. The grey in this shirt is wider in the sleeves, armpit and torso than the navy. I feel fine with walking down the street holding a croissant or coffee in my hand that costs more than the shirt on my back, but it's a pain to have that fact obvious to all.

Pro: it is longer in length as described, exactly as long as a Kirkland tee.

The 2-star rating pertains to the sizing problem and the frustration of having to place another order; not to the quality of the material.