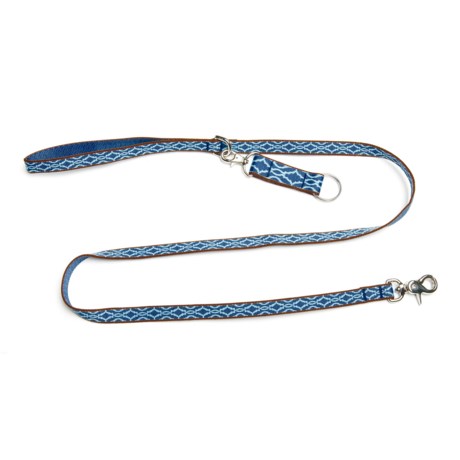 Length is 4 or 6 feet depending on if you select the "4" or "6" option next to "Length." In general on STP, if you hover over the size options you'll get more complete information. For example, a dog jacket is for sale in size "S". Placing your mouse cursor over the S will show a pop-up with "S (Chest 13-16)". For this leash, you'll see "4 feet" pop-up if you hover over the "4."

You can choose either 4 ft, or 6 ft length depending on availability.

Thanks- those options were not there when I first viewed the leash, otherwise I would not have asked the question! Usually in the specs it would give the length, but at the time I viewed it, there was no information.