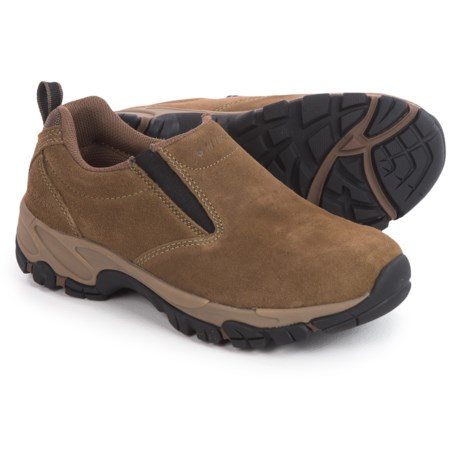 It seemed to be normal. The shoe itself, however, runs small.

Normal

I would say the toe box is generous (comfortably wide) but not too big. I ordered a size 9 and have plenty of room without sliding around. I have worn with thin, medium, and heavy socks and the shoe accommodates them all. I wear a 9 in some shoes and 8.5 in others. My heel does not slip in these either. I can't wear many loafers because of heel slippage. I did not also order the 8.5 size so I can't be certain how those would have worked.

I ordered my regular size and they just overall felt to tight and I would have ordered up at least a half a size but there were no more so I had to return. They are really nice and well made shoes. I wish they would have fit me better.

I would say it's normal. About the same as Merrel Jungle Mocs.