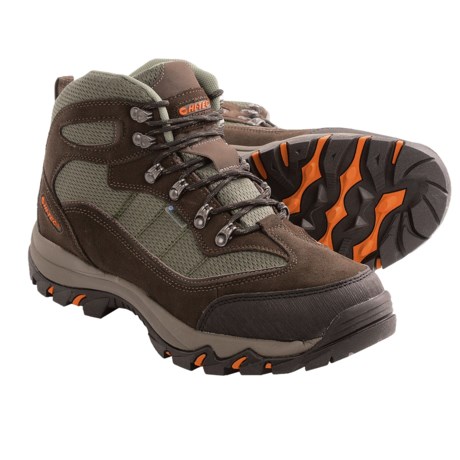 I measured my Hi Tec Skamania mid hiking boots, and observed the following:
About 5 1/2 inches from highest point on the collar (about 2 inches aft of the upper D ring)
to the gray part of the sole. Measuring from the same point on the collar, they are almost
7 inches to the bottom (black part) of the sole. Hope this helps!

the insole

insole, I put a ruler inside the shoe and its 5 1/2 to top. THese are VERY good shoes.

From the floor, I measured 7" at the ankle & 6" at the heel. I never used these for very rigorous hiking

The height is measured from the insole.