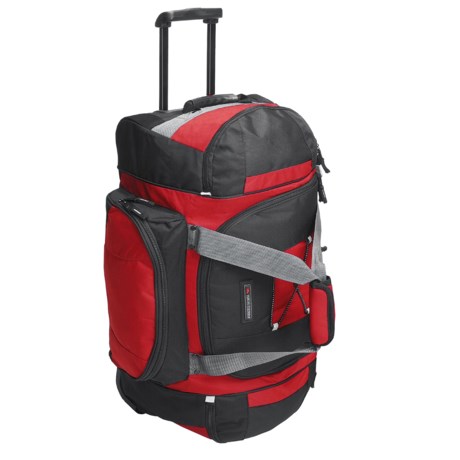 There are hidden back straps.

Yes it does, but I did not use it in that manner and probably won't. It would be heavy for a back pack, because of the wheels. Better to use a regular back pack in that case.

Yes there are very sturdy backstraps. I didn't use them, but unzipped the area on the back that conseals them.