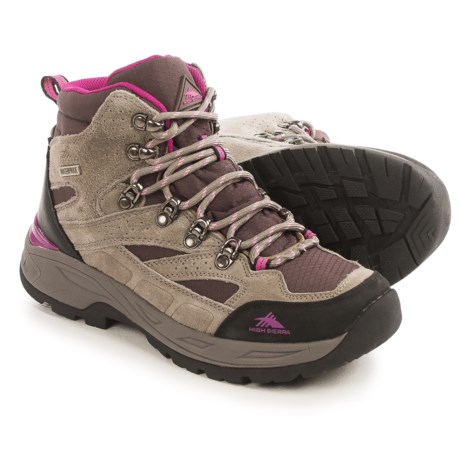 They are good for hiking. They are not slippery. You can climb "on" or over rocks, but not really "up" rocks; these are not rock-climbing shoes per se.

Yes they are good for hiking.Very nice and light weight. So far I've walked in rain, sleet and snow on rough ground. Yes I guess you could scramble on rocks too but they are a hiking boot so a higher cut around the ankle so not the flexibility of a hiking or rock climbing shoe.

Also try hiking poles if you have concerns about slipping.

I have not hiked in them but do hike in the summer and believe they would be good. They have a good tread and would likely not slip. I wear them on ice and snow and have not slipped yet. I also believe they would be nonslippery on rocks.

Yes, these are designed for hiking, they have pretty good traction, but they are not specifically designed for rock climbing.