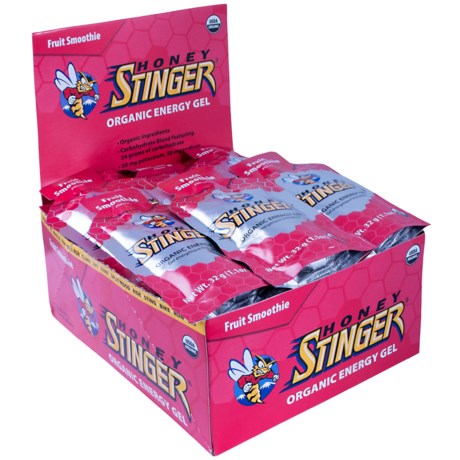 When you click the various flavors, the ones with caffeine are identified. The chocolate and strawberry have caffeine; the others do not.

If you hover your mouse over or click on the flavors the caffeinated flavors will be indicated.

The strawberry kiwi and chocolate are caffinated- they should say "Organic Caffinated... if they have caffeine.