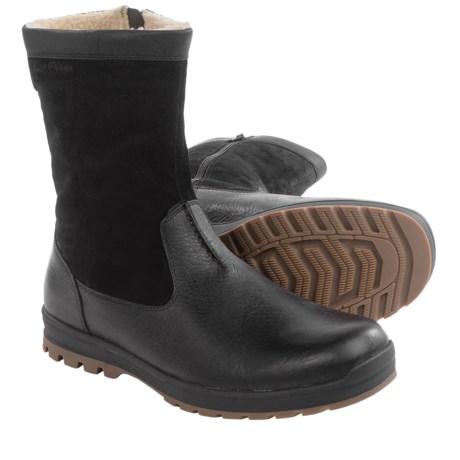 This item is listed as fully waterproof.

Yes, the entire outside of the boot is waterproof (according to Hush Puppies). But please remember, these are SNOW boots. They are not meant to stand in water such as a flood or standing in a stream to fish. I have had no problems with mine walking in snow and the inside of the boot staying dry.

My son has only used these in dry snow, so can't say how effective the waterproofing is. Inside label does state "waterproof."